Avast and AVG have released an update that prevents email from being sent from Outlook or Thunderbird. This can be reactivated by following the procedure below:
Open your AVG or Avast settings, it should look like this:
1. Click on "Menu "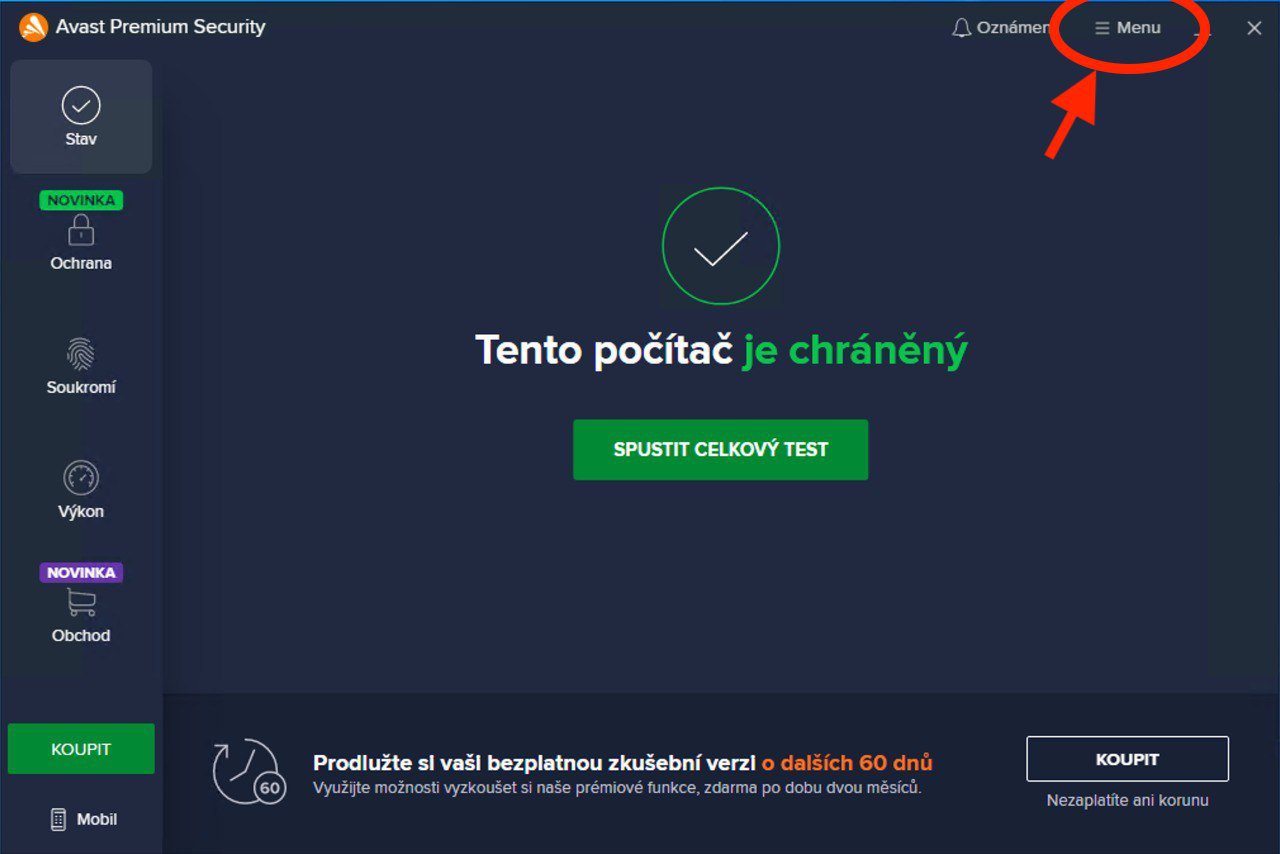 2. Click on "Settings "
3. Click on "Protection " → "Main Shields " → scroll down and there click on "Mail Shield " → Uncheck "Test outgoing emails (SMTP) "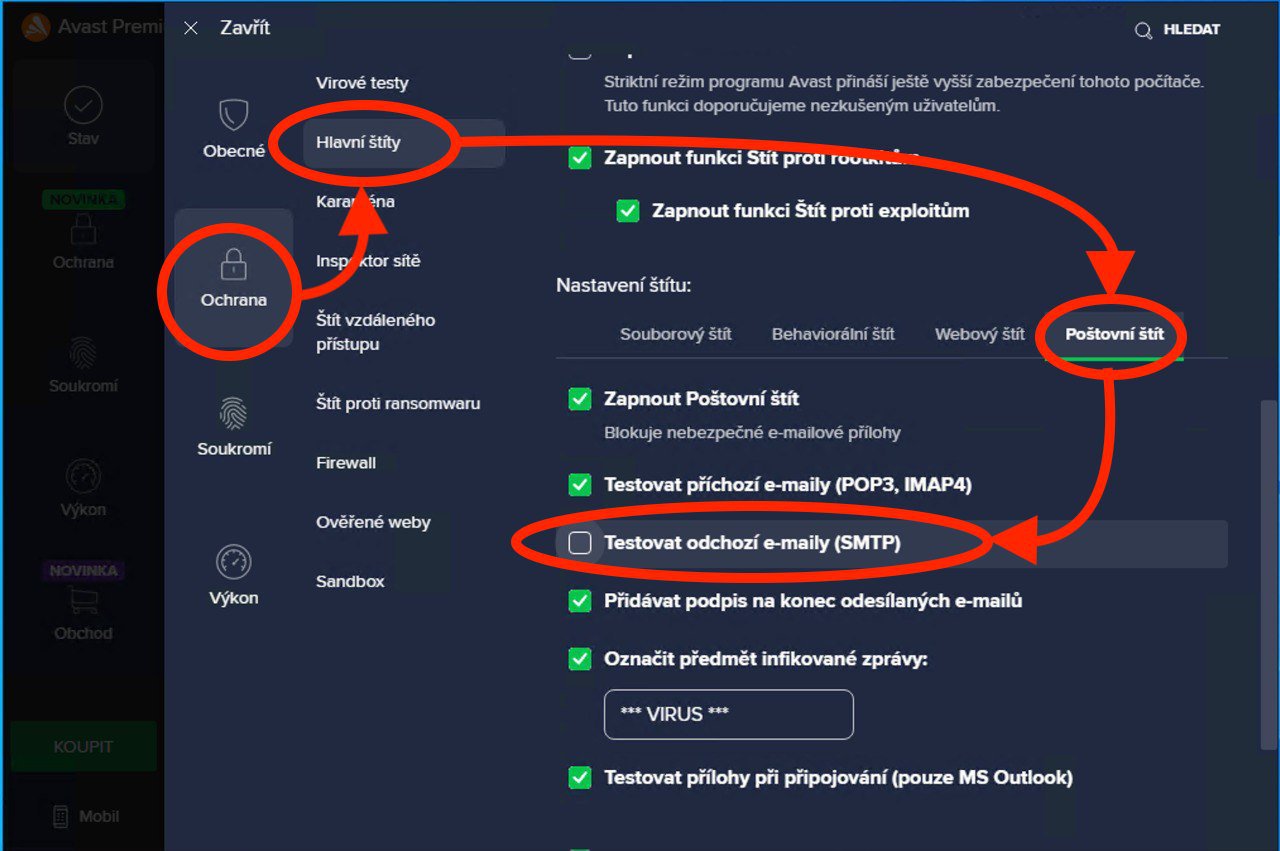 That's it, sending emails should work again.
There is a way to disable AVG: Menu > Settings > Basic Protection and click on Email Shield – you need to uncheck it.